To see this page online, Google for...
Ecclesfield Events
December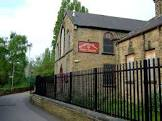 2 Dec 2023 10:45 (Theatre open from 10-12). COFFEE and CHORDS,
from "John Snook and guests in the coffee lounge of the

EPPiC Theatre,

Well Lane (off the High Street),

S35 9TP

. Click on ecclesfieldprioryplayers.co.uk; or call in to one of our Saturday coffee mornings in the theatre lounge for details. Admission is FREE, but sale of refreshments helps EPPiC Theatre funds. The theatre is open every Saturday from 10am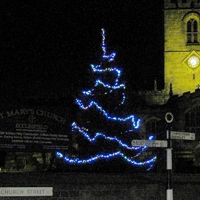 10 Dec 2023
16:00
.
Community Carols Round the Tree
Friends of Ecclesfield Park and Ecclesfield in Bloom, with St. Mary's Ecclesfield
invite you to
St. Mary's Churchyard
Priory Road
S35 9XZ
.
Bring family, friends and a torch.

Free refreshments will be served after the service.
February 2024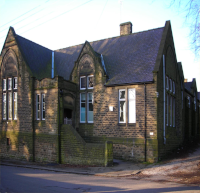 6 Feb 2024
19:00
.
Ecclesfield in Bloom
is meeting
in
The Gatty Memorial Hall

,

Priory Road

,

S35 9XY
.
Attendance is free.
Just go to the Green Room on the first Tuesday of the month. See
ecclesfieldinbloom .co.uk
This site was set up, thanks to people in the village filling in their 2007 Village Plan (EVP), survey forms saying that they wanted more information about events in the village. The Village Plan also started several special interest groups, including the old Scrubbers/Dusters and their litter picking efforts, whose website has been moved to the link above. The major tools and services used to maintain this and other sites are described at hosting.
Neither EVP, nor the maintainer of this site are the organizers of any of the events above, and cannot therefore take responsibility for the conduct, safety, or appropriateness or the events. This website does not claim to list all eligible events, and cannot guarantee that the details which appear on any of its pages are are up to date or correct. Weekly and outdoor events are especially liable to cancellation or change, so visitors may wish to check before attending. For a more complete description of the conditions of use for this and related web sites, see our disclaimer.


Printing and distribution of this event list is encouraged. To the extent possible under law, https://ecclesfieldgroups.co.uk has waived all copyright and related or neighboring rights to all pages on this site.