To see this page online, Google for...
Events in Ecclesfield
May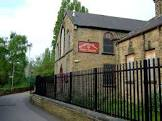 10 - 14 May 2022 Curtain 19:30
.
CHASE ME UP FARNDALE AVENUE,S'IL VOUS PLAIT
,
A comedy by David McGillivray and Walter Zerlin Jnr
at
EPPiC Theatre
Well Lane

off the High Street

S35 9TP
.
Tickets are obtainable

at £9
by phoning

; emailing

; calling in to one of our weekly Saturday coffee morning in the theatre lounge after 11am, or by completing the form at
EPPiC's web site
.
More details in EPPIC's poster
WEEKLY EVENTS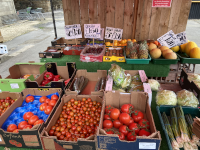 Friday 8:00 - 14:00 (approx) Fruit and Vegetable Market
. A weekly open air market at Market Place, Chapeltown (between the WMC and the railway line), S35 2UU. Lots of healthy vegetables, fruit and eggs, plus cakes, biscuits, sweets, arts and crafts. See the
TRAXX
, website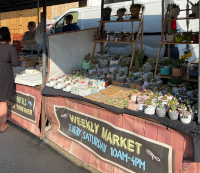 Saturday 10:00 - 16:00 Market
. A weekly general open-air market (
other than fruit or vegetables
) at Market Place, Chapeltown, S35 2UU. More details on the
TRAXX
, website
Saturday 10:00 - 12:00 EPPiC Coffee Mornings
. Join us on the first floor lounge of the
EPPiC Theatre
, Well Lane, for Tea, coffee and cakes
This site was set up, thanks to people in the village filling in their 2007 Village Plan (EVP), survey forms saying that they wanted more information about events in the village. The Village Plan also started several special interest groups, including the original Scrubbers/Dusters litter pick group, whose website has been moved to the link above. The major tools and services used to maintain this and other sites are described at hosting.
Neither EVP, nor the maintainer of this site are the organizers of any of the events above, and cannot therefore take responsibility for the conduct, safety, or appropriateness or the events. This website does not claim to list all eligible events, and cannot guarantee that the details which appear on any of its pages are are up to date or correct. Weekly and outdoor events are especially liable to cancellation or change, so visitors may wish to check before attending. For a more complete description of the conditions of use for this and related web sites, see our disclaimer.


Printing and distribution of this event list is encouraged. To the extent possible under law, https://ecclesfieldgroups.co.uk has waived all copyright and related or neighboring rights to all pages on this site.